The CORK BOSS™ is a premier tool used by sommeliers, bartenders, and waiters.
CORK BOSS™ is California based, with roots in Livermore Valley's Wine Country. From Livermore to Napa Valley, and vineyards in-between, we support wine stewards near and far.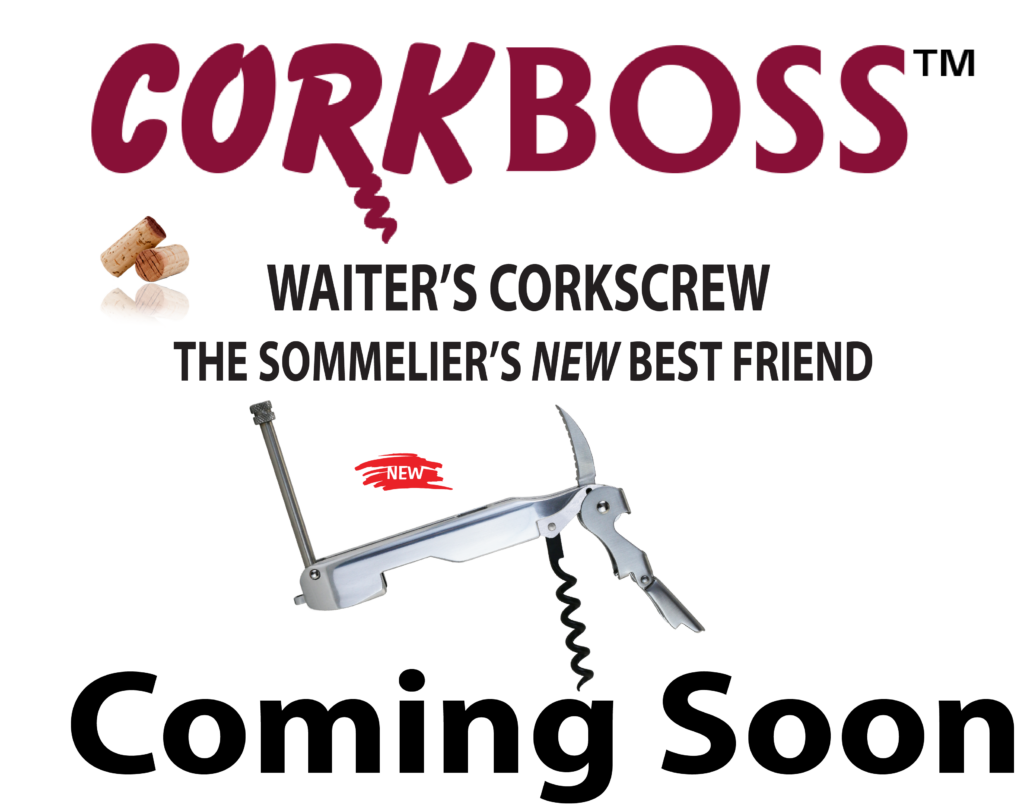 Our patented corkscrew is sold wholesale throughout the United States. Distribution channels include but are not limited to food service distributors, wine distributors, specialty dealers, catalog houses and the like. The CORK BOSS™ is distributed through Franmara Inc., the leader in high quality wine and bar accessories. F.O.B: Salinas, California USA
How is our corkscrew different? It features a unique roto handle which transfers torque away from the operator's wrist. Industry professionals likely open between 20-40 bottles a night. Year over year repetition and potential long term associated aches and pains is what CORK BOSS™ aims to mitigate. (mitigate loosely implies assistance without claiming)
The CORK BOSS™ takes up little space, easily tucking into a pocket rather than the added handful carrying a competing electric corkscrew. Not to mention – great wholesale pricing is offered, providing purchase power to supply any and all waiters or sommeliers on staff.