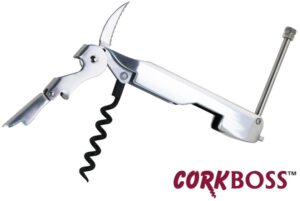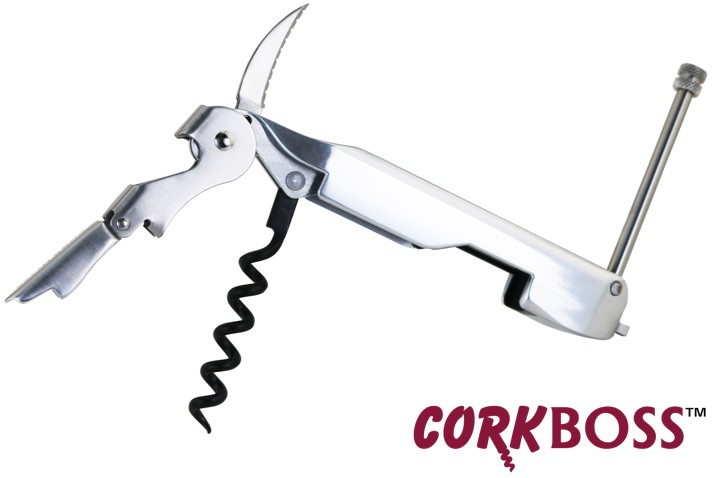 Find answers to your questions, click below!
Why was the CorkBoss® invented?
To provide a cost effective, faster, easier, and healthier way of opening a bottle of wine for anyone from a Sommelier in the wine industry to the occasional wine consumer.
Can the CorkBoss® be used as a standard wine opener?
Yes! The CorkBoss® was specifically designed to serve as a standard wine opener AND to provide a new leveraged way of opening a bottle of wine utilizing the Roto-Handle.
Yes! United States Patent No. 10,913,644 B2 dated Feb. 9, 2021
Wholesale orders are purchased and distributed through Franmara Inc. Salinas, CA.
Retail sales are distributed through Oenophilia
Web: Find the CorkBoss ® retail page here
Retail sales inquiries: [email protected]
Is the CorkBoss® available via retail stores?
Coming Summer '21. In the meantime, please contact: [email protected] or 800.899.6366 for retail sales.
How do I set up an account to become a reseller for Franmara?
By phone: 800-423-5855
By Fax: 831-422-7000
By E-mail: [email protected]
Web order: Wholesale Orders Through Franmara
Registered users may log in or new customers may follow the application form instructions.
Can the CorkBoss® be customized with my company logo?
Yes! If authorized reseller – Please contact [email protected]
Screen/Pad Print, Laser, Glass Etch Laser, Foil and ColorBlast™
See our demo page: CorkBoss® Demo
Can CorkBoss® provide demonstrations at my upcoming winetasting/wine association event?
Absolutely! Advanced notice and travel instructions will need to be discussed prior to event. Please contact [email protected].
Is the inventor from the wine industry?
Yes – Barbara Maroney spent 25+ years with the Marriott International organization in the hospitality business, is a Certified Sommelier from the Court of Master Sommeliers Americas and has an Associate of Science Degree in Enology.
We love new friends, follow us!