Tastings, Tours, and Weekend Stays
Where to visit, and where to sip!
We love Livermore because CorkBoss® was founded here! We also love Livermore for the downtown old charm, and nearby modern shopping at the destination outlet mall San Francisco Premium Outlets. Of course, we love the acreage of vineyards and vibrant wineries tucked a few miles off the freeway.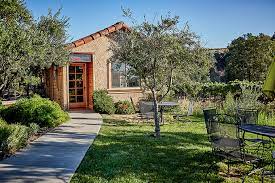 Handcrafted excellence, incomparable quality, and unparalleled beauty are what Bent Creek Winery prides itself on. The winery covers twelve acres across the rolling hills of Livermore, California. It offers a variety of handcrafted award-winning wines, which include red wines, white wines, and Ports. We recommend tasting their delicious weekly selection of award-winning wines in their rustically breathtaking setting. While here, you will have the opportunity to immerse yourself in the authenticity of this working winery, relax amongst the vineyards, and much more! 
"At Bent Creek, we try to stay true to two principles. First, we focus on local grapes. Nearly all of our production is from grapes grown on our estate and in the Livermore Valley. Second, we try to keep to traditional, classic methods of production."– Rich Howell (Head Winemaker and Co-Owner)
To read more about Brent Creek Winery, visit their website at Brent Creek Winery.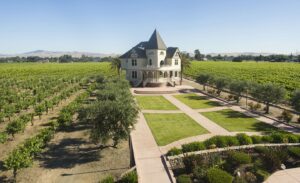 Estate wines,  century old history, Concannon Vineyard dates back to 1883. 
Here you'll enjoy wines from Livermore Valley, in addition to Concannon's Petite Sirah which they are known for having been the first to introduce it in America.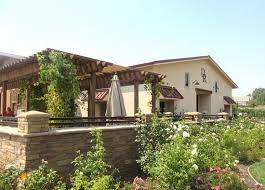 Dante Robere is the definition of a true Livermore Valley Wine Experience. Their wines have received many awards and high ratings from Wine Enthusiast, SF Chronicle Wine Competition, Livermore Valley Uncorked Competition, and many more! Visitors are given the opportunity to purchase and taste these very wines in their tasting room. Dante Robere's wine tasting experience is unlike any other as their winemakers, Dante and Robere both have a passion for sharing their winemaking experience with their many visitors. For this reason, you can almost always find one or even both behind the tasting bar talking with their guests. 
Everyone is welcome to join in the fun by becoming a member of the Dante Robere Vineyards Wine Club, The Cellar Dwellers. Upon becoming a member, you will be provided with access to wines not available to the public including but not limited to pre/new releases and older vintage wines. Members receive one bottle of three different wines directly to their door quarterly throughout the year. In addition to this, there are many benefits of being a member, which include free membership, complimentary tasting, a variety of discounts on purchases, etc! 
To read more about Dante Robere Vineyard and how to become a member of The Cellar Dwellers visit their website at Dante Robere Vineyard.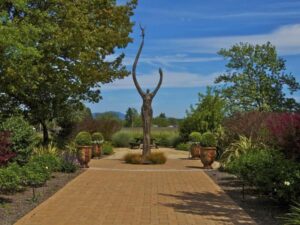 DeLoach Vineyards has been developing new winemaking and growing techniques since 1975. They have a rich history and were the first to plant Pinot Noir on the Olivet Bench.To learn more about their unique history, we recommend the estate tour and barrel tasting experience. Here, you will have the opportunity to enjoy a small bit to eat directly from their garden before exploring the Estate Cellar for seated tasting.
DeLoach Vineyards is passionate about producing high quality wines and dedicated to eco-friendly practices. In 2004, Wine Enthusiast magazine announced DeLoach Vineyards' 30th Anniversary Cuvée Pinot Noir as the wine of the year. Then in the year 2012, Wine & Spirits magazine announced them as Top 100 Winery for the twelfth time.
If you are interested in becoming a member, there are different options to try and fit everyone's budget. The least expensive option, Mixed Selection, is $95-$130 per shipment (delivered four times a year) and it comes with one white and two red wines. Whereas the most expensive is the Deloach Case Club, which is $350-$450 (delivered twice a year), but comes with 12 bottles a wine! There are also two options in between, but you really can not go wrong with any option you decide upon. In addition to receiving delicious wines, whenever you visit DeLoach's outdoor seated tastings, it is complimentary only for members.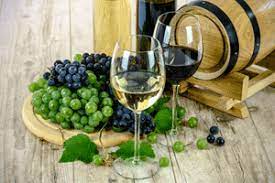 What started as a hobby of collecting wines in the 1980s is what led the owners of Eagle Ridge Vineyard to open their very own winery in 2001. The winery specializes in using Livermore grown grapes to display what amazing fruit and wine can be created in Livermore Valley. Since the year 2011, most of Eagle Ridge Vineyards wines have been Estate Grown. This is because the owners believe that visitors who come to Livermore to taste Livermore wines should be tasting Livermore fruit. For this reason, the winery has been committed to crafting small lots of extraordinary Livermore wines. The owners are excitingly proud to see how their hobby of wine-collecting has expanded to what it is today. 
Join their wine club, Taste of the Vines! There are an abundance of benefits that come with signing up: the membership is completely complimentary, the first choice on new releases, early notification on special events, discounts, twice a year shipments of two bottles, and much more! To read more about Eagle Ridge Vineyard and how to join their amazing wine club, visit their website at Eagle Ridge Vineyard.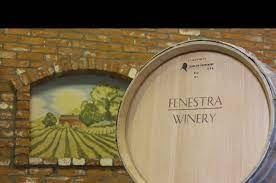 Located in beautiful Livermore, California, Fenestra Winery is the perfect place to escape from the hustle and bustle of everyday life. Fenestra is a historic winery that was built in 1889 and was established in 1976 on the historic Ruby Hill by the Replogle family. The winery was later refurbished in 1997, and during renovations, vineyards were planted around the winery to highlight its natural beauty.  Overall, it is best known for being Livermore Valley's first boutique winery, which has a love for celebrating its award-winning wines with its many visitors. Fenestra Winery is the perfect place to visit if you are looking to sip and learn about world-class wines!
If you are interested in learning more about Fenestra Winery, visit their website at Fenestra Winery.
Las Positas Vineyards was purchased in 2006 by Lisa and Lothar Maier. When it came time to name the winery, the couple wanted to pay tribute to Robert Livermore. Through their research, they learned about Robert Livermore's original 40,000-acre vineyard Rancho Las Positas, and thus Las Positas Vineyards was born. Today, the vineyard is a family winery that has a passion for devoting every effort to the vines. Las Positas Vineyards produces a small amount of estate-grown wines with their individual characteristics and extraordinary quality. 
Join the Rancho Las Positas Wine Club! There are three membership levels, which vary in pricing depending on which one you choose. The first level is Estate, which comes with 3 bottles per release and is between $100-$125. The second level is Reserve, which comes with 4 bottles per release and is $125-$150. Lastly is Elite, which consists of 6 bottles per release and is $200-$250. You can not go wrong with any membership level you choose as they all also come with discounts, complimentary tasting flights, and much more! 
To learn more about Las Positas Vineyards and how to join the Rancho Las Positas Wine Club, visit their website at Las Positas Vinyards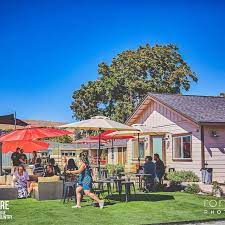 Leisure Street Winery is a family-owned and operated winery located in Livermore, California. Since its establishment in March of 2016, Leisure Street Winery has tried to represent Livermore positively in any way possible. The first way this was done was by naming the winery after its original name. Even though the winery is on the smaller side, it has a substantial list of wine varietals which is sure to please anyone who visits! Leisure Street Winery always welcomes visitors with open arms to join them for a tasting party or one of their unforgettable live music events. Also, if you become a club member, you can receive a discount of up to half of the cost of admission on events! 
To read more about Leisure Street Winery and how to join their special club, visit their website at Leisure Street Winery.
McGrail Vineyards and Winery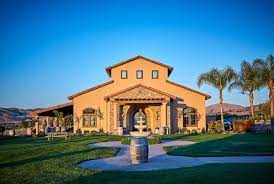 Located in Livermore California, just past Poppy Ridge Golf Course are the picturesque views McGrail Vineyard offers from their patio and lawn areas. McGrail Vineyard is proud to belong to one of the oldest California Wine Regions. McGrail believes that great memories consist of sharing good wine with friends and family. This is why they have been growing only premium Cabernet Sauvignon wines on their estate since 2005. 
We recommend you join the McGrail Wine Club, which offers their Quarterly Wine Club or SIP subscription! Becoming a Quarterly Wine member grants you first access to their small-lot wines, amazing discounts, and much more! The Holy McGrail is the perfect gift for friends, family, and yourself. To learn more about McGrail Vineyard and to find out more about the McGrail Wine Club, visit their website at McGrail Vineyards and Winery.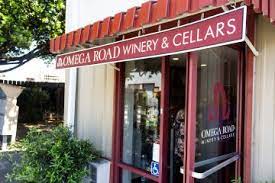 Omega Road Winery was opened in 2011 and is a family-owned winery located in Livermore California. The winemakers, the Henkelman Family, devotes themselves to maintaining varietal characteristics while at the same time building upon the complexity of the wine flavors. The winery is "more than a glass" as they love to share their passion of how much their heart and soul goes into all of the beautiful wines they craft. They truly believe in the authentic magic wine has in bringing loved ones together, establishing friendships, and sparking connections. 
Not only does Omega Road Winery believe in the power of magic, but also that the power of community is what nurtures the connection we have with ourselves and the world around us. This connection has inspired Omega Road Winery to invest in various programs, organizations, and individuals to make the world a better place. Specifically racial and social justice, keeping the earth sustainable, education, and food equity are among some of the many injustices that are important to Omega Road Winery. For this reason, from the end of 2020 onward, every new wine release will be attributed to a new organization doing amazing things for the community around us.
If you are not able to visit Omega Road Winery outdoors just yet, do not hesitate to order curbside pickup, which is available every Friday from 1 pm-3 pm. This is the perfect opportunity to share in the magic of Omega Road Winery from the comfort of your own home! 
To read more about Omega Road Winery, visit their website at Omega Road Winery.

Are you looking for an unforgettable day? Ruby Hill Winery is the perfect place! The winery was established in 1887, and by 1889 it was the largest and most respected wine producer across Livermore Valley. Currently, this family-owned and operated winery has over 150 acres of vineyards with eleven varietals planted. To showcase their famous wine with their visitors, their spacious tasting rooms offer a selection of wine tastings for only $20 each! 
If you are interested in joining their Ruby Hill Wine Club, there are so many reasons to join! The first reason being that members receive quarterly bottles of wine, and are given a complimentary release party weekend. The membership pricing varies depending on which level you decide (ranges from $120-$180 per quarter). In addition to this, members get discounts on wine, special event tickets, and complimentary wine tasting for four guests! Lastly, you will be enrolled in their Grape Rewards Loyalty Program where every purchase can be used to buy wine and merchandise. If you decide to join, don't forget to invite your friends so they can join in on the fun. Also, if they enroll, you can collect more grape rewards so everyone wins! 
To learn more about Ruby Hill Winery and how to join the Ruby Hill Wine Club, visit their website at Ruby Hill Winery.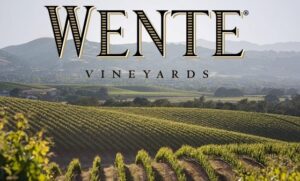 Wente Vineyards truly started from the ground up in 1883, Livermore, CA. Their brand is global, yet humbly local to the Livermore Valley. We love their restaurant, tastings,  golf course and ultra-premium wines. Experiences all around!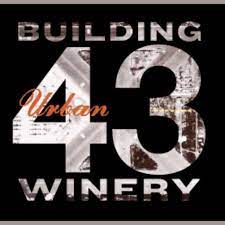 Whether you are a tourist just getting off an airplane at Oakland International Airport (located less than 7 miles away), a local who has passed by the building hundreds of times, or anyone else in between; come discover the historic beauty that is Building 43 Winery! 
Pursuing his passion for wine-making, owner Tod Hickman purchased the property in 2002, while working and residing in Sonoma County. Building 43 Winery's specialty is their handcrafted, yet sustainable, varietals which come from the Sierra Foothills. Their tasting room is a historic Naval Aviation EOD Locker that has been refurbished with custom metal works, military keepsakes, and wine barrels. Not only is the building itself stunning, but also the areas surrounding it. The location is only minutes away from some of the most remarkable panoramic views of San Francisco Bay. 
To read more about Building 43 Winery, visit their website at Building 43 Winery.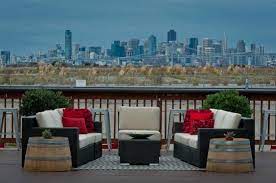 This father-daughter-run business was started after Kent Rosenblum sold Rosenblum Winery, his original winery in 2008. The two have always shared a passion for wine: Kent having over 40 years of winemaking experience and Shauna spending her childhood growing up in wineries and vineyards. Shauna has learned everything she knows about the winemaking industry from her father who is famous for being the "King of Zin". 
Today, Rockwall continues to be all about having fun and sharing the experience with those surrounding them, while at the same time making the best wines. The company is honored to represent a new chapter with East Bay winemaking offering wine lovers the most memorable wine experiences in the world. As Kent is famous for saying "Never underestimate the value of a little fun." 
To read more about Rock Wall Wine Company, visit their website at Rock Wall Wine Company
Monticello Vineyards - Corley Family Napa Valley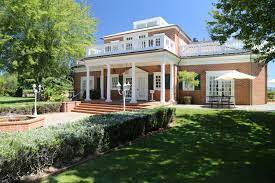 Celebrate 50 years of Monticello Vineyards – Corley Family Napa Valley Up to six of your closest friends by reserving a tasting in the spectacular gardens. This tasting will be a true Napa Valley experience with world-class Napa wines and homegrown hospitality. 
While you are visiting, join the Corley Family Napa Valley's Wine Club! Each Corely bottle is 100% estate-produced wine which speaks to the recognizable soil, climate, and geography of its five sustainably farmed properties. Monticello Vineyards are the winemakers and stewards of their land who guide the process of the vine to bottle. 
To read more about Monticello Vineyards – Corley Family Napa Valley, and how to join their wine club, visit their website at Monticello Vineyards – Corley Family Napa Valley.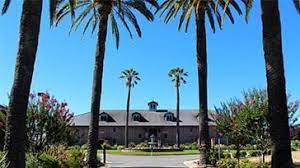 Rubino Estates Winery is located about an hour south of Napa Valley. Although their grapes may be grown in California, their Italian heritage is evidently present in their vineyards. This family owned estate is famous for their award-winning wines, spectacular views, and welcoming hospitality. They pride themselves on having the best Chardonnay and Cabernet Sauvignon across the whole valley. If you are looking to connect with your inner Italian, they offer a crisp yet cool Trebbiano, which is a spicy Sangiovese with an earthy Barbera. Their tasting room is over 8,000 square feet and includes an Italian style Deli, private tasting rooms, outdoor picnic areas, and an estate bocce court. 
When visiting, if you happen to fall in love with Rubino Estates Winery (which we know you will), you have the opportunity to join the Rubino Royalty club! This club offers quarterly wine bottles, which take place in February, May, August, and November. Every wine release is followed by a release party weekend which is completely complimentary for members. The pricing ranges from $120-$185 depending on the membership you decide upon. Once you have enrolled, you are automatically registered in the Grape Rewards Loyalty Program, where you can earn Grape Rewards points with any purchase. These rewards can then be applied to either wine or merchandise! 
To learn more about Rubino Estates Winery and how to join the Rubino Royalty club, visit their website at Rubino Estates Winery.
Sonoma itself is a destination, with a historic district to stroll through known as the Sonoma Plaza. We recommend a weekend stay in one of the charming Bed and Breakfasts. Stroll to restaurants, art galleries and small shops before or after tastings.  Our top wineries in Sonoma are Buena Vista Winery, and Ram's Gate.
Balletto Vineyards Sonoma, CA​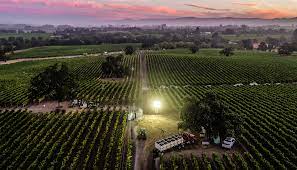 In 1977, at the age of 17 John Balletto started Balletto Vineyards with his mom Hazel. The two begin by planting vegetables on their 5-acre ranch. Determined to make the business a success, for the next two decades, the family continued to plant vegetables.
By the year 1994, it was the largest vegetable farm located in Northern California as it was home to more than a variety of 70 different vegetables across more than 700 acres. However, in spring of 1998, hardships arose due to El Niño storms. Despite this hardship, in 2001 the first vintage of Balletto Vineyards estate wines was created.
Balletto Vineyards, truly has a passion for their lands as they believe "Our vines are like our family. We want to care for and nurture them." They are obsessed with every detail and take pride in their reputation.
Balletto Vineyards also makes every effort possible to maintain sustainability: using recycled water, planting cover crops, using natural pest control, composting, being solar powered, soil moisturizing monitors, habitat management, and many other ways!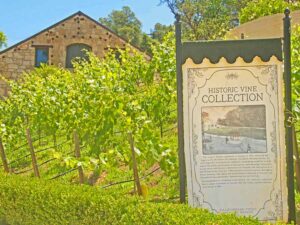 We love history and Buena Vista Winery located in Sonoma, is the oldest commercial winery in California. 
Count Agoston Haraszthy built a stone winery on the property in 1857 and introduced cuttings from Europe's best vineyards to California. For the historic experience alone, add this to your list!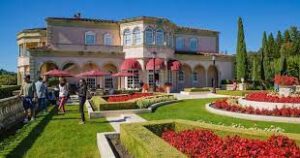 Great Wines, Simple Satisfactions. Specially crafted Sonoma County wines are perfect for any event: cocktail and dinner parties, picnics, barbecues, and wherever else you decide to cherish your tasty wine. 
Founded in 1981 by Don and Rhonda Carano, Ferrari Carano seeks to make quality wines that exhibit an extraordinary consistency of technique and elegance for any occasion, without any compromises. Ferrari Carano truly believes this is a reflection of every bottle they produce. For these reasons, they have always been a leading producer of nationally acclaimed and world-class wines. Not only this, but the winery makes every effort possible to preserve their land for future generations, which earned them in 2015 the California Sustainable Winegrowing Alliance (CSWA) certification making them a Certified Sustainable Vineyard. 
To learn more about Ferrari Carano, visit their website at Ferrari Carano.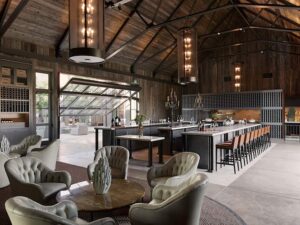 Slightly south of Sonoma, Ram's Gate offers a three-course wine and food pairing, which we particularly enjoyed. Here, locally sourced grapes are transformed and crafted into memorable sips.
Ram's Gate is a Certified Sustainable Vinyard. We admire their effort to conserve natural resources.
St. Helena is a weekend getaway destination, an experience back in time. Cameo Cinema is St. Helena's historic theater which first opened in 1913. Stroll main street and plan a showing between tastings. Our top tasting recommendations are Castello di Amorosa, and Beringer Vineyards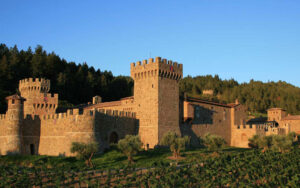 Driving along St. Helena Hwy you'll be pleasantly surprised by an authentic Tuscan castle.
To not visit, is not an option. Antique bricks imported from Europe were crafted into a 136,000 square ft. aw inspiring castle which is the home to Italian-inspired Wines. 
Taste and tour at Castello di Amorosa, we promise you won't be disappointed! Castello di Amorosa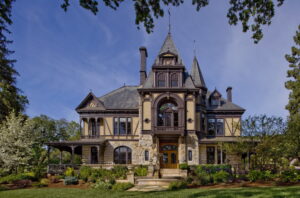 Rhine House at Beringer Vineyards
Beringer Vinyards is rich with history being the first winery in the valley to offer public tours.
They are known as the oldest continuously operating winery in Napa Valley, dating back more than 142 years.
Tours and tastings are still available at the iconic Rhine House mansion. Another must see, tour and taste, on our list! 
Yakima Valley's Rattlesnake Hills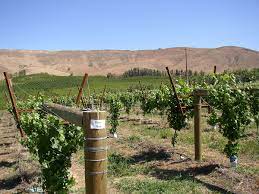 Located only 2 ½ hours from both Seattle and Portland in the beautiful Yakima Valley's Rattlesnake Hills. Don't worry, there are no snakes, only great wine! Travel the picturesque backroads where you will find their wineries stationed in the vineyards and orchards of Rattlesnake Hills. The tasting rooms offer a range of traditional European, Northwest modern architecture, and much more! The best part is that many times you will find yourself having a conversation with the owner of the bar.
For only $20 per person, we recommend scheduling with AVA Tours to see the vineyards where these amazing wines come from. When looking for fine wine, look for Rattlesnake Hills on the label as their wines have received several prizes and accolades. To mention a few, Maryhill Winery 2011 Mourvèdre Sugarloaf Vineyards won best show, 2012 Blooms Winery on Whidbey Blush won Double Gold, and 2013 Silver Bell Winery Pinot Gris won Gold. 
To learn more about Yakima Valley's Rattlesnake Hills, visit their website at Yakima Valley's Rattlesnake Hills
First Street Wine Company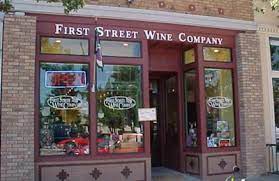 Located in the very heart of Livermore, California, First Street Wine Company offers only the best wines from their family owned and operated wineries. Their wines are unlike any other as they come from all around the world!  Owners Mike and Linda Allen want to share their passion of sharing good wine with friends both old and new.
For this reason, these wines come with very reasonable prices so everyone can enjoy them! To make the most out of your experience, we recommend checking their events calendar to see what fun and exciting events they have in store! Our favorites include the Music on J Block events.First Street Wine Co